PLCs
Using ALLEN-BRADLEY
SLC 500'S PLCs
&
RSLOGIX 500
SOFTWARE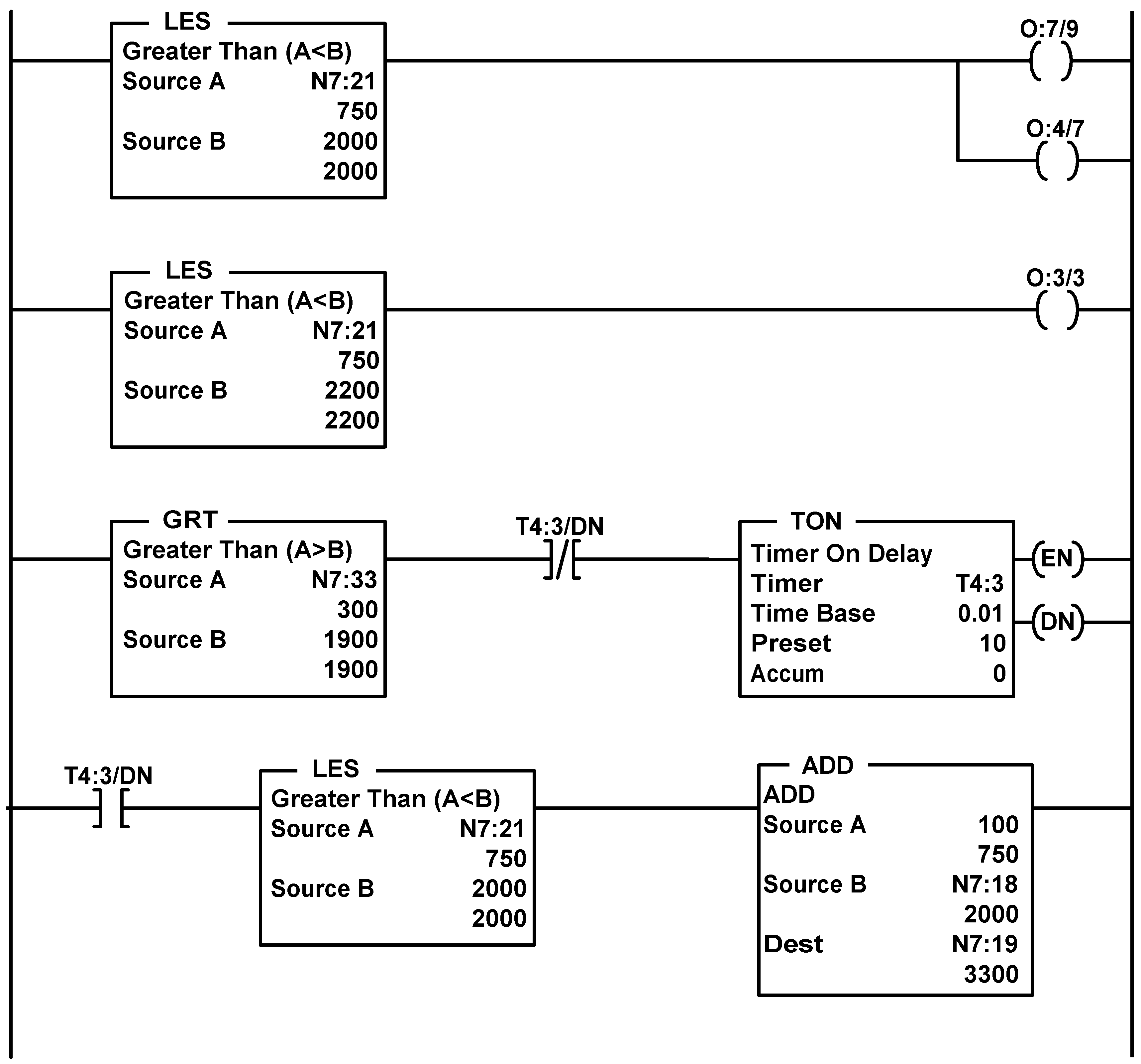 ---
You Will Be Able To Immediately Use What You Learn In This Class
28 "Hands-On" Labs
Length: Three-Days
Bring This Class To Your Facility
What Our Students Are Saying
I have attended lots of training classes throughout my 32 years as an industrial electronics tech. This class tops them all. - Ruddy Gaddi - Puget Naval Shipyard
Excellent class. The best I've attended on AB PLCs and RSLogix 500 -
Todd Calfee - Steel Technologies
This course has shown me a quicker and more efficient way of troubleshooting...I absolutely loved this class. EXCELLENT!! -
Vincent Villagomez - Hill Air Force Base
This is a very interesting class. I learned more here than from Allen-Bradley classes -
Robert Whitman - Pepsi Cola
Best class I ever had -
Monty Teague - Interstate Brands
About the Class
This three-day course provides intensive Hands-On training on Allen Bradley SLC 500 PLCs and the RSLogix 500 software used to program/edit/monitor and troubleshoot both the SLC 500 and MicroLogix family of PLCs. We use training stations that include: color laptop computers loaded with RSLogix 500 software, SLC 5/03 processors; discrete I/O modules, current sinking DC modules; analog I/O modules, push buttons, selector switches, lights, analog panel voltmeters, digital multimeters, proximity switches, and DC power supplies. Our class size is limited and you will work in a group of two or less per station. Learn about the hardware, the software, and many topics including how to troubleshoot using a voltmeter and search commands. Our instructors are the best; the course is fun, informative and informal. Participants will take home our Hands-On text and lab manual that can be immediately used on the plant floor. A certificate of completion will be awarded at the end of the class.
Course Objectives
Persons successfully completing this course will be able to:
►Use RSLogix 500 software to write/edit/download/monitor programs
►Troubleshoot a PLC system using the program and a voltmeter
►Demonstrate an understanding of widely used I/O modules
►Use and explain common ladder logic instructions
►Establish communications with SLC 500 and MicroLogix controllers
►Explain how analog I/O works
You will be able to immediately apply what you have learned on the plant floor.
Prerequisites
None
Who Should Attend
This is an intensive 3-day "hands-on" training course. No prior knowledge or experience is required. Anyone wishing to do something besides stand there and scratch their head when a machine or process, that is run by a PLC; is on the blink should attend. This class has been successfully taught to a very diverse range of persons; from mechanics to electrical engineers. No prior knowledge of PLCs or electricity is required. If you want to really learn this family of PLCs, this is the course for you.
What You Will Take With You
Impact Training Services course manual - containing all the material covered in the class, including labs containing step-by-step instructions for using RSLogix 500 software.
Personalized Certificate of Completion
The ability to take action on SLC 500 and Micrologix PLCs.
Click Here To Inquire About Bringing This Class To Your Facility
Copyright and Trademark Information
Impact Training Services, Inc (ITS) is in no way associated with Allen-Bradley or Rockwell Automation and makes no claim of ownership to any copyrighted material or trademark names including: Allen-Bradley, Rockwell Automation, RSLogix 500, SLC 500 or MicroLogix.