PLCs:
Using Allen Bradley
RSLOGIX 5000
Software
&
CONTROLLOGIX
Processors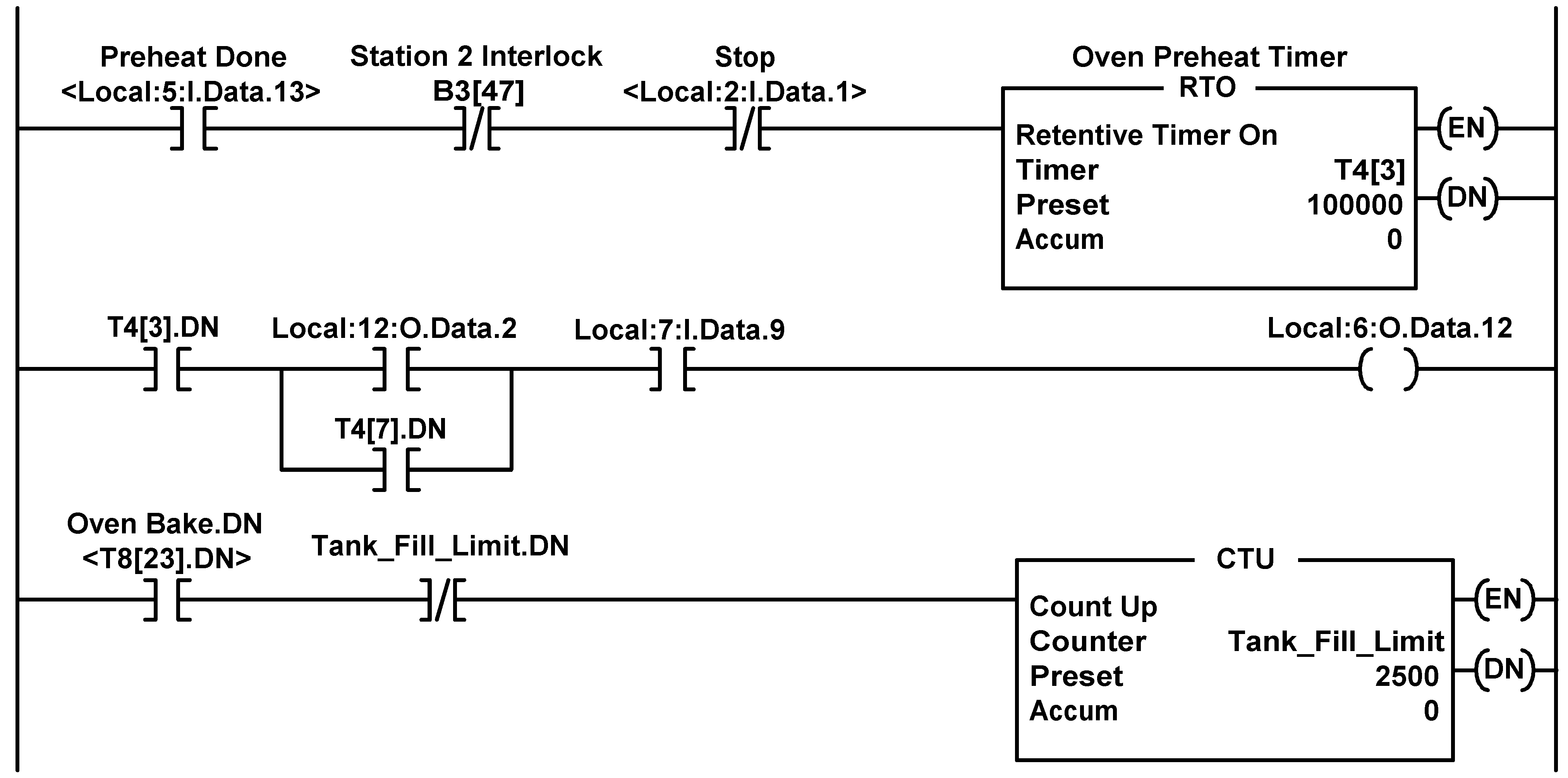 Learn the Software and Architecture used in the entire Logix Family:
Control Logix
Compact Logix
Flex Logix
Drive Logix
Soft Logix
---
You Will Be Able To Immediately Use What You Learn In This Class
Length: Three-Days
80% "Hands-On" Labs
Bring This Class To Your Facility
What Our Students Are Saying
This training is going to be incredibly useful. Thank You
Freddie Salazar - Sara Lee


Having taken four Rockwell training courses, a Siemens, and a Wonderware training course; all at their training centers; this has been the most thorough of any-ever...Very, very good course.
Scott Latimer - Meridian Medical Technologies
One of the best training classes I've ever been to! Excellent all the way around.
Drew Churchill - Portsmouth Naval Shipyard
Everything I needed to know was included in this class. I highly recommend it to anyone with ControlLogix or planning to purchase any Logix 5000 family processor or software
Tony Reed - City of Asheville
About the Class (Class size limited to eight students)
This three-day class will teach you how to use RSLogix 5000 programming software. The entire Logix 5000 family, which includes: ControlLogix, FlexLogix, SoftLogix, CompactLogix and DriveLogix, uses this programming package. Learn by doing! Our intensive Hands-On labs, that cover practically every task you will need to know, gets you up to speed quickly. We use our own custom-built training stations with ControlLogix 1756-L61 controllers, discrete I/O modules and laptops with RSLogix 5000 software. This family of controllers is completely different from other PLC families and can be difficult to learn; but we have cut through the noise for you and will teach you this tag-based system while you have fun learning. Group size in labs is limited to two persons per simulator. Participants will take home our Hands-On text and lab manual that can be immediately used on the plant floor.
Course Objectives
Persons successfully completing this course will be able to:
►Use RSLogix 5000 software to write/edit/download/monitor projects
►Create and schedule tasks/programs/routines
►Configure I/O modules
►Create and/or use the available data types and tags
►Troubleshoot common problems using the program and a voltmeter
►Use RSLogix 5000 software with any Logix 5000 hardware platform
You will be able to immediately apply what you have learned on the plant floor
Prerequisites
None
Who Should Attend
This is an intensive "hands-on" class on RSLogix 5000 software which is used on the entire line of Logix controllers. It was written for persons with no previous background or wanting a refresher course on this subject. The class is perfect for all maintenance (electrical, mechanical, I&E, millwright, welders) and engineering personnel (electrical, mechanical, industrial, chemical, civil), operators, supervisors and managers. No previous electrical experience is needed. No previous computer experience is necessary.
What You Will Take With You
Impact Training Services course manual - containing all the material covered in the class with labs and troubleshooting references.
Personalized Certificate of Completion
A solid foundation in RSLogix 5000 software and ControlLogix hardware.
Click Here To Inquire About Bringing This Class To Your Facility
Copyright and Trademark Information
Impact Training Services, Inc (ITS) is in no way associated with Allen-Bradley or Rockwell Automation and makes no claim of ownership to any copyrighted material or trademark names including: ControlLogix, FlexLogix, CompactLogix, DriveLogix, SoftLogix, Logix 5000, or RSLogix 5000.